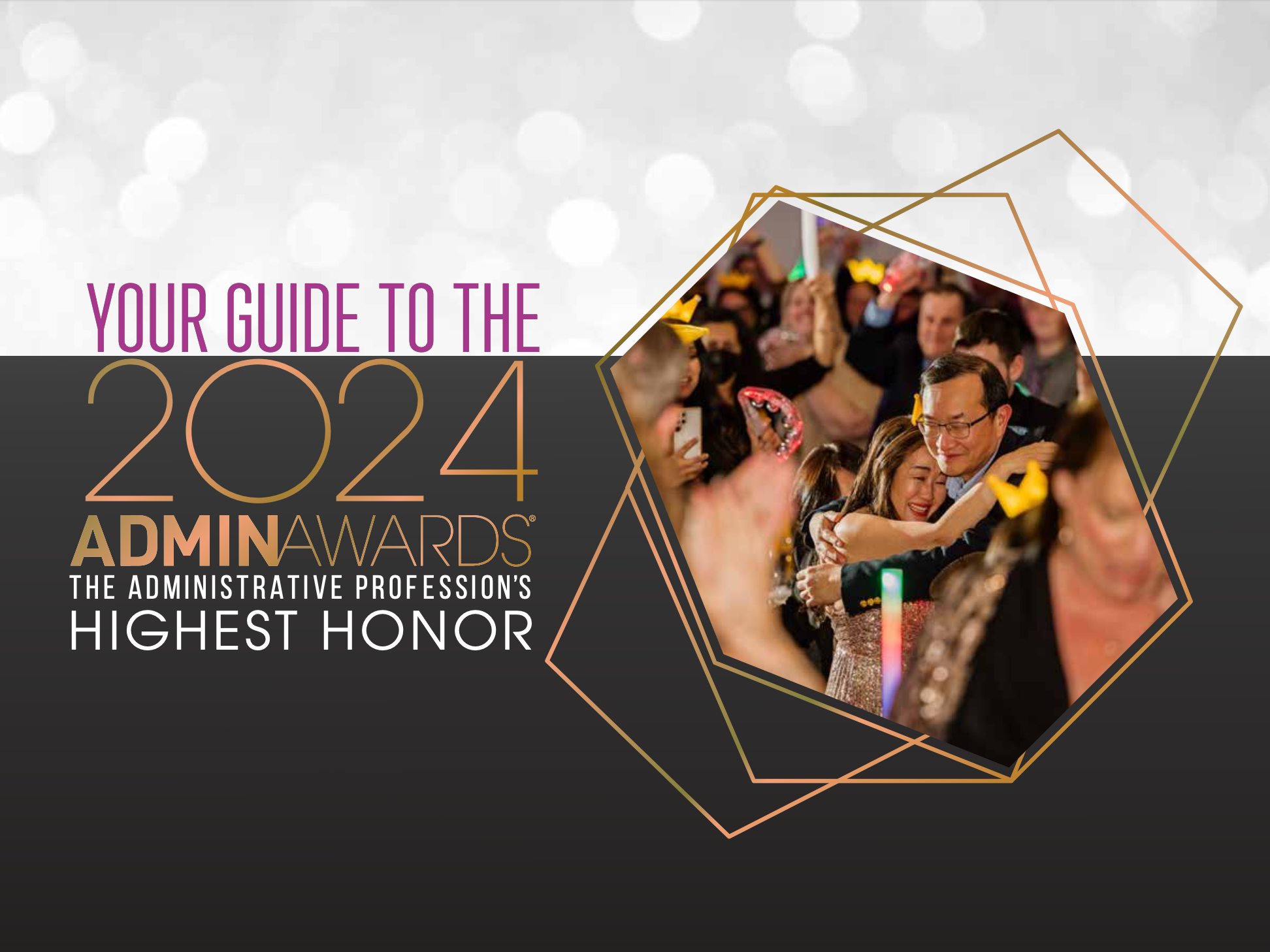 Learn About Our Five-Star Electrifying Celebration of Administrative Excellence.
From NASA's astronauts to Fortune 500 executives and small business leaders alike, organizations of every size and stature rely on the Admin Awards to celebrate and honor their invaluable Administrative Professionals annually at the Admin Awards 'Good as Gold' Gala.
The Admin Awards stands out as a high-impact, low-cost experiential recognition program that eliminates steep submission fees so organizations can channel recognition budgets into the thrilling 'Good as Gold' Gala, a celebration of every Nominee and Administrative Professional that attends.
Endorsed with a five-star rating by both Executives and Administrative Professionals, the Admin Awards injects new life into corporate culture, leaving attendees invigorated and motivated by the remarkable accomplishments and unwavering commitment within the Administrative Profession.
Download the 2024 Entry Kit & Guide to the Admin Awards for all the details now.
Get the Guide to the 2024 Admin Awards